Trees & Shrubs of the Pacific Northwest Released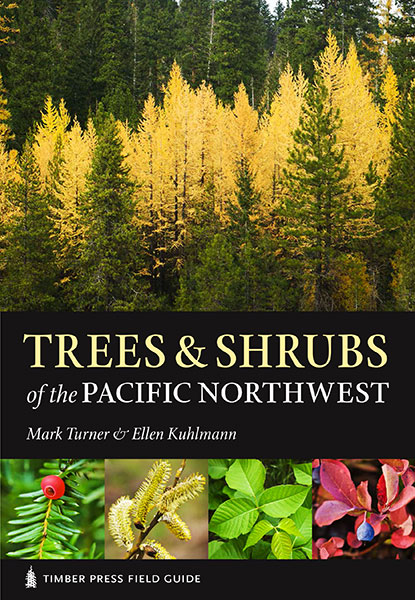 It's been a long journey but my latest book, Trees & Shrubs of the Pacific Northwest, should be in your favorite bookstore this week. You can also order autographed copies directly from me. Ellen Kuhlmann wrote the text and I photographed all but a few of the 568 species of mostly native trees and shrubs in the book.
I began thinking about the tree book back in 2009 and began photographing a few species that year and in 2010. Ellen and I signed a contract with the publisher, Timber Press, in 2010 and then we began working on it in earnest. I spent all of the 2011 and 2012 growing seasons traveling throughout the northwest to find and photograph the plants. We delivered the manuscript and photos to Timber in 2013. It always amazes me how much time is required to edit, design, and print a book like this. Ellen and I received our first author's sample copies about a month ago and we're pleased with the final result.
Like Wildflowers of the Pacific Northwest, the tree book includes a description and a range map for each plant. However, this time most of the plants get more than one photo and more space on the page. I started out thinking we could use up to five photos per plant, but the reality of the amount of space available dictated that it's usually two or three.
Be the first on your block to get a copy of this great new book. We hope that over the coming years it sells as well as the wildflowers book and becomes another standard reference for plant lovers in the northwest.
Related Posts: