My friends at The American Gardener magazine selected one of my photographs of 'Purple Sensation' ornamental onions for the cover of the September/October 2014 issue.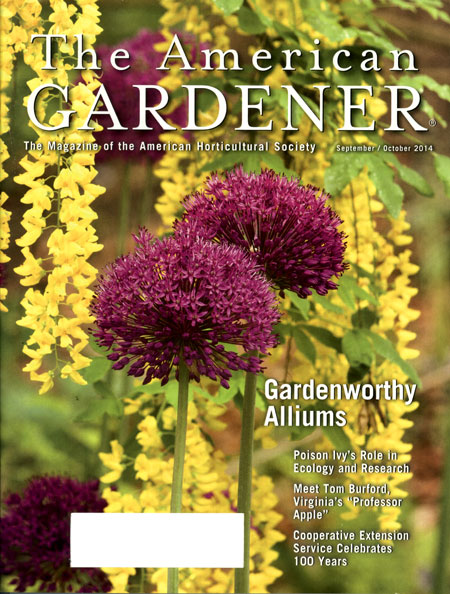 The cover photograph was made in late May, 2010 at VanDusen Botanical Garden in Vancouver, British Columbia.
I have two more Allium photos inside the magazine on pages 14 & 16, plus one of western poison ivy on page 25. I've been contributing to The American Gardener since 1997. Thank you, David Ellis and Mary Yee, for continuing to choose my photography for the magazine.
Related Posts: