Digital Tip: Polarizing Filter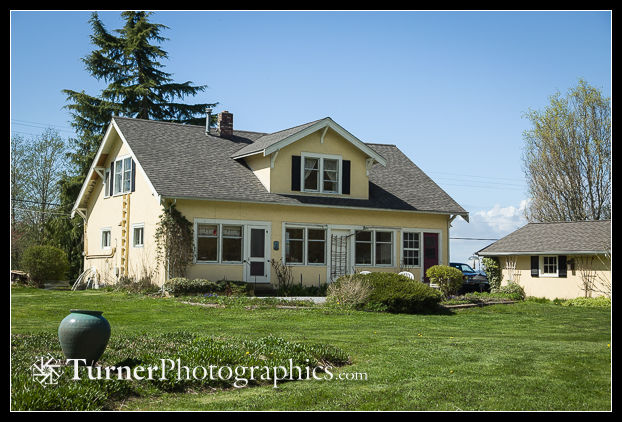 With the advent of digital photography we have so much post-processing control in applications like Adobe Lightroom, Photoshop, or Photoshop Elements that many of the filters we once used are no longer needed. But there are two exceptions, filters that I still carry and use in my outdoor photography. This month I'll remind you why a polarizing filter is still important.
Most people, when they think of a polarizing filter, associate it with darkening a blue sky. That's certainly one of the most common uses of this filter. You can compare the effect of the polarizer in this photograph of our home made on a sunny afternoon with the sun roughly 90° to the left of my camera. Without the polarizer the grass is lighter green, the sky is a pale blue, and the brightness values of the yellow paint, the grass, and the sky are similar.
In this second exposure I've added a polarizing filter, rotating it until I saw the maximum darkening of the sky through the viewfinder of my DSLR (digital single lens reflex camera). Notice that the green is richer, the sky is a deeper blue, and the yellow of the house stands out in sharper contrast. If there had been more clouds in they sky they would have also stood out in greater relief.
The second major use of a polarizer is to cut reflections off shiny surfaces. In this photograph from our garden the shiny rhododendron leaves are reflecting a lot of light, making them look washed out. This is why many people complain about their garden or landscape photos looking dull on pleasant sunny afternoons.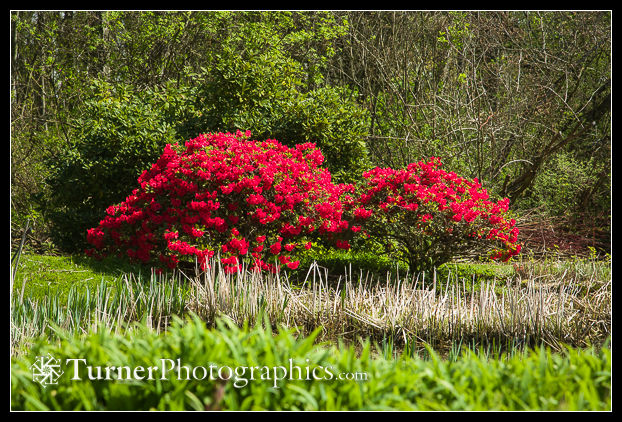 When I add the polarizer I can control how much reflection I want from the leaves. In this case I've rotated the filter to almost completely remove the reflections. Notice how much richer and more saturated the colors are.
A polarizer will cut the light passing through the lens by about two stops. With modern cameras the auto-exposure system will adjust accordingly but you need to be aware that you'll have a slower shutter speed at the same f/stop and ISO settings, i.e. 1/60 instead of 1/250.
Since the polarizer cuts the light I'll sometimes use it when I deliberately want a slower shutter speed, for example to blur the flow of water when my shutter speed will otherwise be too fast. One of these days I'll invest in a strong neutral-density filter to do that, but that's a story for another month.
When you purchase a polarizing filter you'll probably want what's called a "circular polarizer" which doesn't affect camera metering systems like older "linear polarizers" could. Invest in a high quality filter since anything you put in front of your lens will affect picture quality. Mine is a Tiffen, but Hoya, B+W, and Schneider all make good filters.
These four photos were made in our back yard on April 11, 2014 with a Canon 5D Mark III camera and 24-105mm lens.
Related Posts: